The Mattress Factory Recording Studio
is Martin Atkins' studio located at Invisible Records HQ in Chicago. Click here for more information.
Mattress Factory Music
is a publishing company offering cool, edgy music for placement in movies, television, video games, or anything you can think of! Click here for more information.
Martin Atkins
Martin Atkins is the definition of entrepreneurial activity in cultural arts endeavors, his 30+ years in the music business spans across genres and borders and industries. He was a member of Public Image Ltd and Killing Joke. He founded industrial supergroup Pigface, The Damage Manual, and Murder Inc., and has contributed to Nine Inch Nails and Ministry. He is the owner of Invisible Records and Mattress Factory Recording Studio (est. 1988). He is the author of Tour:Smart, a Suicide Girls columnist, and teaches at Madison Media Institute (and prior to MMI he taught at Columbia College Chicago for six years). Martin is a producer, drummer, documentary film maker, DJ, and father of four. Most recently, he started his own entrepreneurial school Revolution Number Three. (www.revolutionnumberthree.com) Whatever the future of music is, you can pretty much bet that he'll be in the middle of it. Martin wrote his book Tour:Smart in 2007 and has since spoken around the world at the Midi Institute in China, NAMM, SXSW, CMJ, NYU, USC, Drumtech in London, By:Larm in Oslo, and many more. A distillation of Martin's 30+ years in the music business, the book and Martin's Tour:Smart presentation contains not only valuable insight into his methods, but an unusually candid discussion of mistakes and failures. It covers routing strategies, strategies to sustain, sponsorships, geography, guerrilla marketing, and entrepreneurial activity in the music industry.
Steve Moore
Steve is the recording engineer at The Mattress Factory. He has been recording himself and others for over a decade. Steve likes cats, cheese, and death metal.
Jim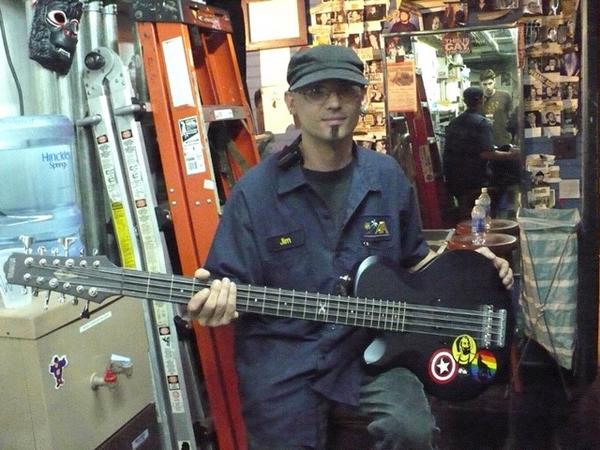 Jim is the nicest insane lunatic you could ever meet. Jim can fix anything and build anything out of anything. He runs the screen-printing shop at The Mattress Factory.
Bill Tsatsis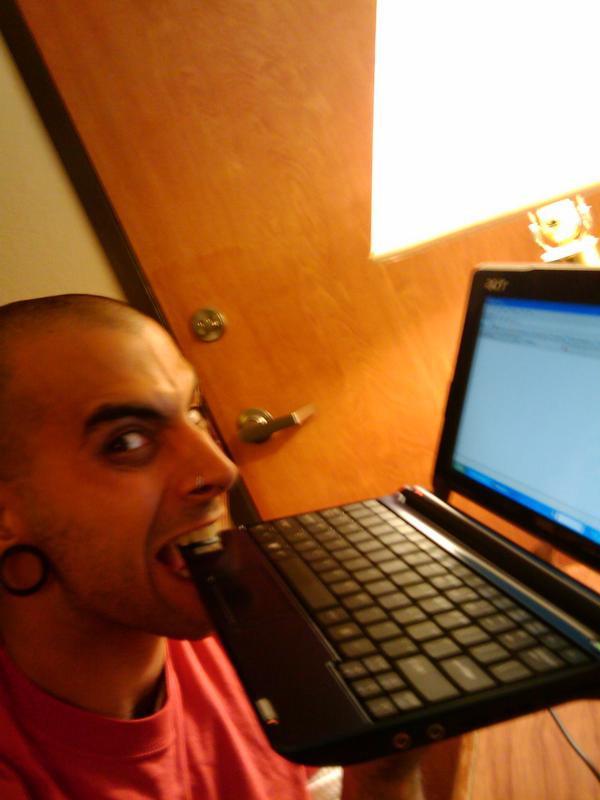 Bill is our resident graphic designer, electronic haquer, and tattoo artist. Currently he spends most of his time driving around the country with Martin.
Erin Silk
Erin is our publishing master, she has an ear for great music and the loudest voice you have ever heard.